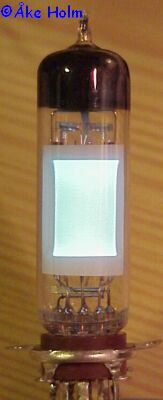 Dual magic eye for side view.

Another dual indicator, probably for some instrument application due to the special tube designation. The left edge is controlled by the voltage on g1 and the right edge by the voltage on g2.

Believed to be made by Siemens and Valvo. Anyone out there who has any info of its use ?